Posts

3,450
Reaction score

6,796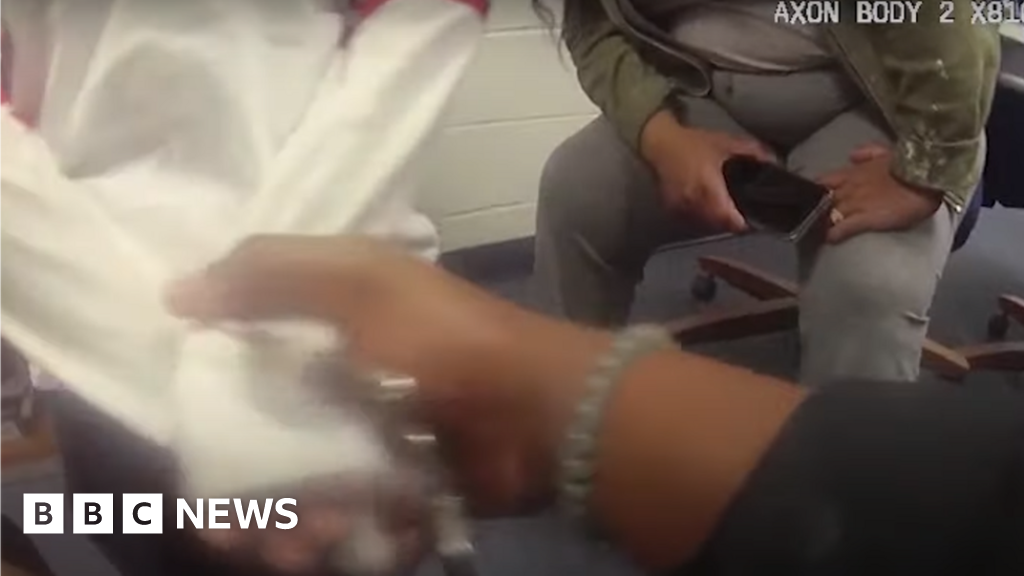 The boy's mother is suing Maryland Police, saying her son suffered emotional trauma in the incident.
Body camera footage has shown US police officers handcuffing and screaming at a five-year-old boy who had walked away from his school.
The video, released on Friday by police in Maryland, shows the two officers telling the boy's mother that she should "beat him".
Inside the assistant headteacher's office, the child begins to cry loudly and the video shows one of the officers screaming directly into the boy's face.
"Shut that noise up now!" the officer says. "I hope your momma let me beat you."
Later the child's mother arrives at the school and the video shows both officers encouraging her to hit her son.
"We want you to beat him," one officer tells her. The mother responds that she would be worried about being sent to prison, but an officer responds: "You don't go to prison for beating your child."
Seriously...
what the actual fuck??
They run out of black people to kneel on?
"Remember, Johnny, the officer is your friend."
Yeah.
If this poor child ever needs help, a cop is the
last
person he's going to turn to.