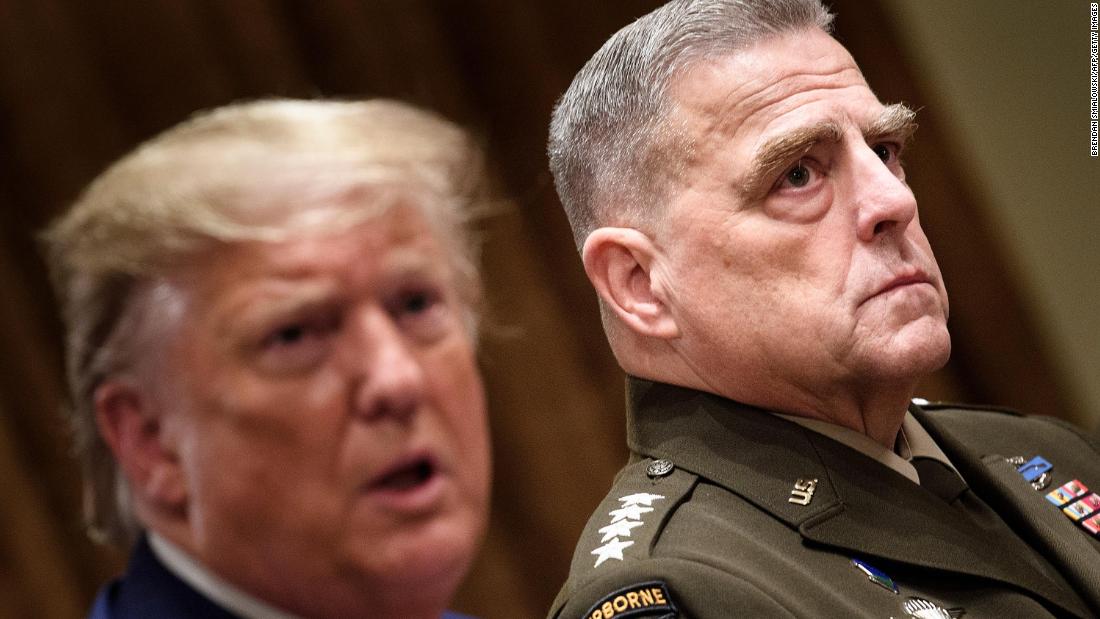 Two days after the January 6 attack on the US Capitol, President Donald Trump's top military adviser, Joint Chiefs Chairman Gen. Mark Milley, single-handedly took secret action to limit Trump from potentially ordering a dangerous military strike or launching nuclear weapons, according to...

www.google.com
Shortly after the Jan 6 riots, Gen. Mark Milley, fearing that Trump might "go rogue" and attack China with nuclear weapons, contacted a Chinese general and assured him that it wouldn't happen.
The right is claiming that Milley is guilty of treason for this, for undermining the sitting president and contacting an enemy state. Many republican lawmakers are, at the very least, calling on him to resign.
What do you think? Should he resign? Is he a traitor?
Last edited by a moderator: