Whatwerewe talk'n about?
Vaccinated
Site Donor
Posts

4,387
Reaction score

4,381
Location
Premier date 21Aug22. 172 years (if I got the number right) before the Mad King's death.
Season 1:Episode 1
, so far so good. The rise of King Viseries Targaryen, the bad brother, a daughter who kind of wishes she was a son, some brutal Knightly arena combat, the expected debauchery and nudity, (seperate) a shocking, but common event, and new possibilities open up for Rhaenyra Targaryen.
So far so good!
In a different forum, there was mention that there were no dragons during this time in Westeros in whatever cannon exists. I am ignorant…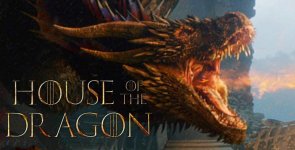 ​
Last edited: