Whatwerewe talk'n about?
Vaccinated
Site Donor
Posts

4,411
Reaction score

4,393
Location
My impression is that mask shaming originally started with inconsistent messaging that started under the Trump Administration, from The Head Deplorable himself who refused to wear a mask for whatever reason, he did not want to look weak, or he knew COVID was deadly, but he did not want to "alarm citizens", (more like fool them), badgered a reporter to remove his mask, and mocking others (like Joe Biden) who wore a mask as a Presidential candidate. And of course, many of the Trump sheep latched onto this as their "patriotic" duty to resist this "nefarious" practise. This is what happens when we elected a incompetent, corrupt, habitual lying and manipulating narrcacistic sociopath to lead the country.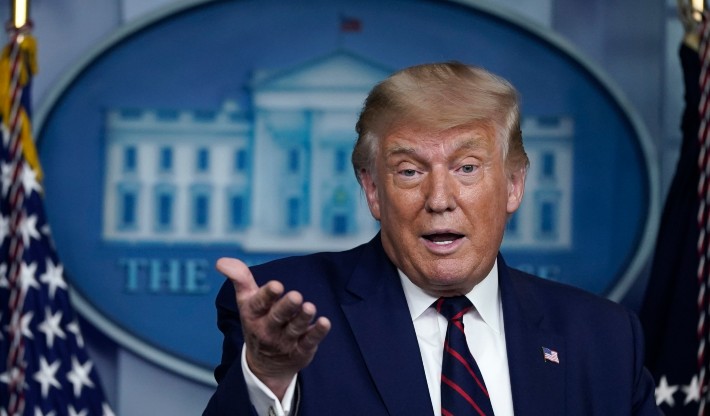 Even after the reporter found another way to ask his question, the president was still annoyed.
uproxx.com
Of note there has also been shaming or objection for not wearing a mask. But this comes from people who see mask wearing as an effective way to limit a pandemic, and they have the backing of both the CDC and the NIAID. Most businesses have adopted a mask policy and are enforcing it and I applaud them. If you are wearing a mask, you don't want to be around someone who is flaunting their reckless "liberty", breathing all over you.
So you might ask what is the difference? The difference is that on the mask wearing side you have science and consistent policy while on the mask rejection side, you have partisan rejection of science, and ignorant arguments about people's freedom and liberty being trampled, completely blind to the fact this has been a medical pandemic emergency and habits need to be altered until the vaccinations corral this virus. That is your patriotic duty, not selfishness, which has nothing to do with patriotism. But again, you must look at the source of the symbol of selfishness in the US, Delinquent Donny, his followers and the imploding, broken, Republican Party, which is spasming in its death throws within his deadly grasp.
A slew of Republican Representatives have announced their retirement. This will be a ripe time for either Democrats or Trump stooges to step in to fill the void, and regardless, it means the obliteration of the GOP. You want to see real RINOS? Look for Trump Renfelds and QAnon kooks to try to fill this void. We must be proactive and hope sanity prevails based on our efforts.