Posts

7,762
Reaction score

14,723
Shireen Abu Akleh, an American citizen and journalist for Al-Jazeera is dead at 51.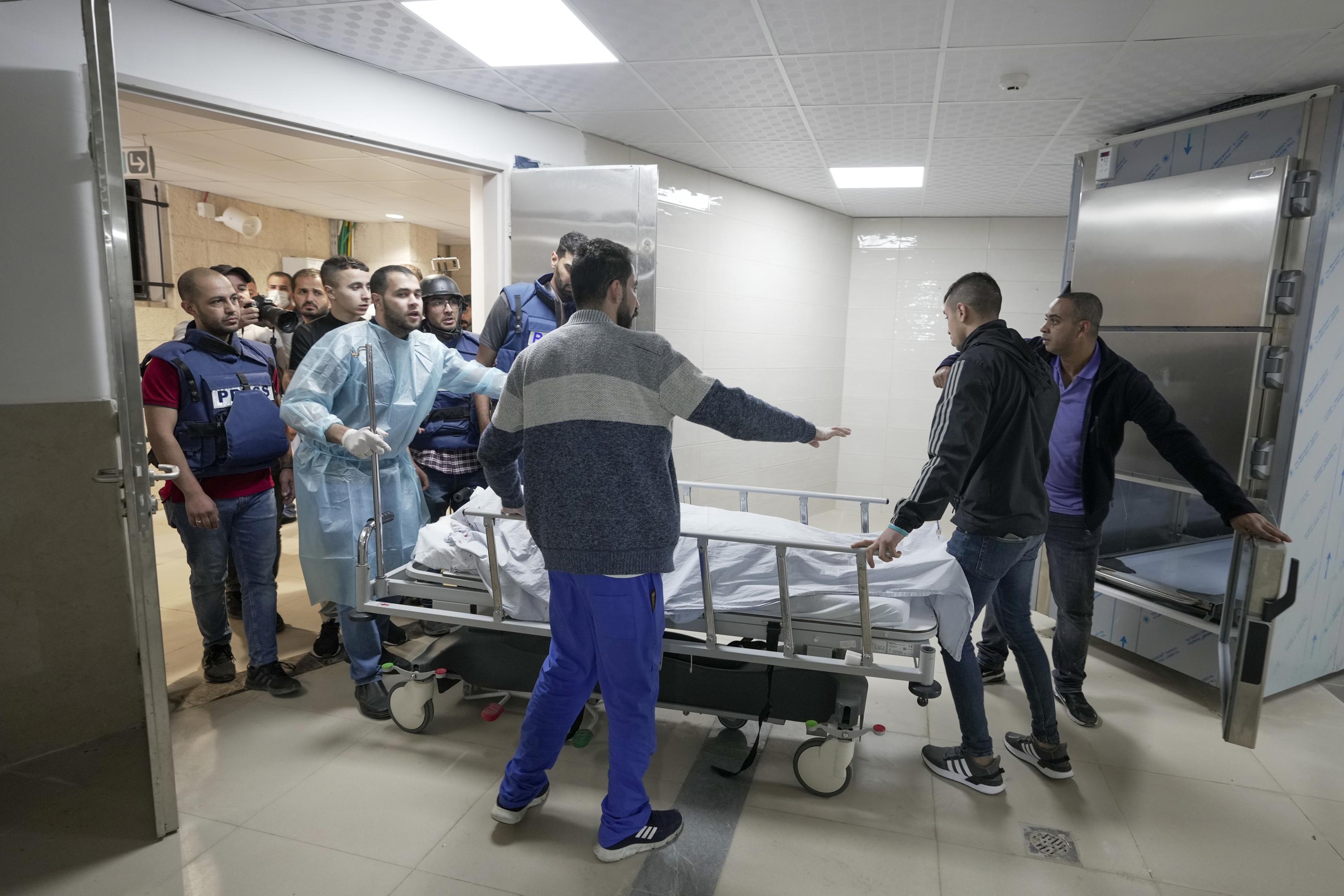 JERUSALEM (AP) — Veteran Al Jazeera journalist Shireen Abu Akleh, one of the satellite channel's best-known reporters, was shot and killed on Wednesday while covering an Israeli military raid in the occupied West Bank.
apnews.com
Israeli officials originally claimed it was Palestinian fire, then backed away from that. Multiple witnesses on the scene said there was no fighting nearby at the time and she was taken out by a single shot. She has been highly critical of Israel in the past. Al-Jazeera claims it is a targeted killing.
From this WaPo article:
Samudi, who works for the Jerusalem-based al-Quds newspaper, said Wednesday that he and Abu Akleh had been standing several hundred meters from a house where Israeli soldiers were carrying out an arrest. His shoulder was wrapped in a bandage, and dark blood stains were visible on a bullet-resistent vest marked "PRESS" on the table beside him. He had been working with Abu Akleh on Wednesday as a producer, he said.

"The house was at the top of the camp; we were far below," he said, referring to the Jenin refugee camp. They were alone with four or five other Palestinian journalists, all wearing protective gear marking them as such. They had not yet set up to film, he said.

They were near Israeli military vehicles, he said, and they moved slowly to make sure the soldiers could identify them as reporters. There were no other Palestinian civilians or fighters in the area that he could see, he said.
Suddenly, a single shot rang out, Samudi said, close enough for him to hear the whiz of a bullet. He said he turned and ran and was immediately hit in the upper left back. He said he knew he had been hit, but he also remembers his colleague's reaction.

"I heard Shireen scream, 'Ali has been shot! Ali has been shot!' " he said. "Then they shot Shireen. She dropped dead immediately." He was adamant that the group was not caught in a crossfire between soldiers and militants, as the Israeli government has suggested.

"There were no fighters where we were, none at all," he said. "We don't put ourselves in the line of fire. Whatever the Israeli army says for us to do, we do. They shot at us directly and deliberately."
Another journalist, Shatha Hanaysha, 29, said the group stood in an open area "for about 10 minutes to make sure the Israeli army can identify us as journalists."
Not long ago, Israeli forces bombed the building housing the Associated Press and Al-Jazeera in Palestine, falsely claiming it was a terrorist command center.