Whatwerewe talk'n about?
Vaccinated
Site Donor
Posts

4,405
Reaction score

4,390
Location
...should it be legal? I say Hell No, unless you want to see protests turned into tinder kegs and giant shoot outs. I'm really critical of "militia" action where armed idiots dressed up for war show up at demonstrations. Besides it makes law enforcement a nightmare. Just imagine two armed groups squaring off with each other, and the protestors decide they'll wear camo too.
A 100 policemen may be able to control a crowd of thousands, but if thousands are now armed, the situation is out of control. When police decide to get physical, guns make everything worse.
And the idiot who decided to shoot protestors, he deserves hard time and the likeS of Tucker Carlson should be tossed off Fox.
Wisconsin
Armed white men patrolling Kenosha protests organized on Facebook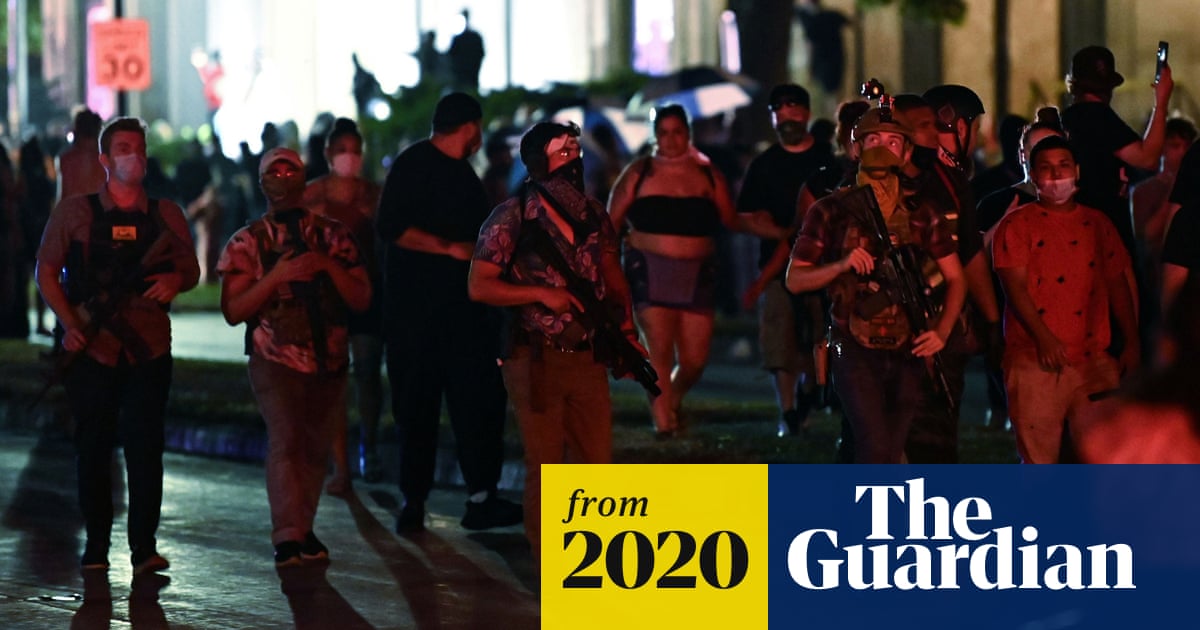 Prior to shooting that left two dead, presence of militia prompted criticism from protesters – and some support from police

www.theguardian.com
POS Alert!
Tucker Carlson defends vigilante shooter, says he 'had to maintain order when no one else would'
Tucker Carlson faced intense backlash after standing by the vigilante teen accused of fatally shooting two people during a Wisconsin protest.
www.yahoo.com