What the F?!!!
Vaccinated
Posts

6,612
Reaction score

13,747
Location
So I mentioned this before in another thread, how I didn't understand the term "anti racist", and I believed it was made up. Of course it isn't...
Anti-racism​
Political philosophy
Description​
Anti-racism encompasses a range of ideas and political actions which are meant to counter racial prejudice, systemic racism, and the oppression of specific racial groups.
Wikipedia
My confusion was in shouldn't this be a "no brainer"? We actually need a term for being against racism? I naively thought that was just a default setting.
As I said, I was naive, as I've seen of later certain sources having an issue with "anti - racism". My confusion then stems from people actually saying the quiet part out loud, without meaning to?
To which Prager U followed up with...
Uh... Was this self admission of OUR history intended, to make the point of why there's very thing they hate... CRT?
Wha?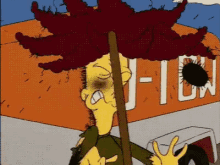 If you want to read an ever expanding run of jokes, enjoy Twitter @ Prager U's expense today...