Posts

3,450
Reaction score

6,796
Okay, remember when Mississippi had a competition to redesign its flag, and they ultimately settled on this?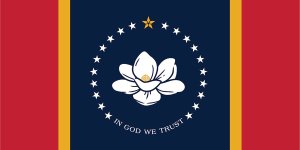 ​
Personally, I'd have left off the religious stuff, but otherwise I think it's a very nice design.
Well sir, South Carolina tried the same thing...with less auspicious results.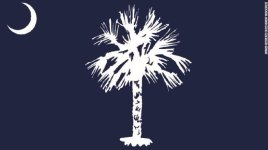 ​
The
main objection
seems to be that the palmetto tree at the center of the image looks something like a toilet brush. Which frankly is being kind to it.
But as almost anyone here, even non-artistic types, will probably be able to discern, the other main problem is that both the crescent and the palmetto look like they were copied and pasted from some extremely low-res clip art.
I mean
look
at that thing. It's
terrible
. How in the hell did that get approved, even in a preliminary way, by
anybody?