Elite Member
Staff member
Posts

1,830
Reaction score

3,653
In case this hasn't already been posted, CNN has a list of 280 Fortune 500 companies and which ones are suspending contributions.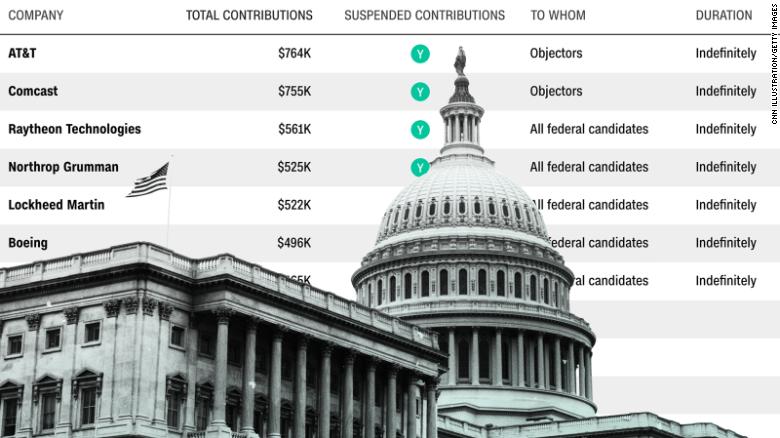 CNN asked 280 major US companies if they would continue supporting Congress members who challenged the 2020 election results. Here's what they said.

cnn.it
Might make things difficult for the Republicans. In a normal year like 2022 they'd be expected to make gains in the House and Senate. But they have more open seats coming up, including three who won't run in 2022, just announced in recent days. Between that and this...