Mama's lil stinker
Vaccinated
Posts

8,107
Reaction score

15,893
Location
Main Camera

Sony
Their accident avoidance systems is terrible and I would say border on the line of dangerous, it regularly goes off for no apparent reason, scaring the shit out of you as a result. Now they want to capture and send them videos when it goes off? I think not.
Help Tesla improve the intelligence of features that rely on cabin camera by sharing analytics from your vehicle. When enabled, cabin camera data will be shared with Tesla if the vehicle experiences a safety critical event like a collision, or if cabin camera functionality requires diagnostics to perform. This data includes short cabin camera video clips to help us further develop future safety features and software enhancements such as collision avoidance updates. As usual, you can adjust your data sharing preferences by tapping Controls > Software > Data Sharing > Allow Cabin Camera Analytics.
Tesla software update 2022.8.3 includes Cabin Camera, Charging Time Estimation, Vehicle Preconditioning, Active Phone Calls, New Language Support, Boombox, Autopilot Speed Indicator, Faster Backup Camera, Cloud Profiles.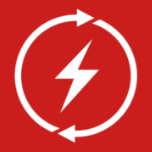 www.notateslaapp.com