Posts

3,450
Reaction score

6,796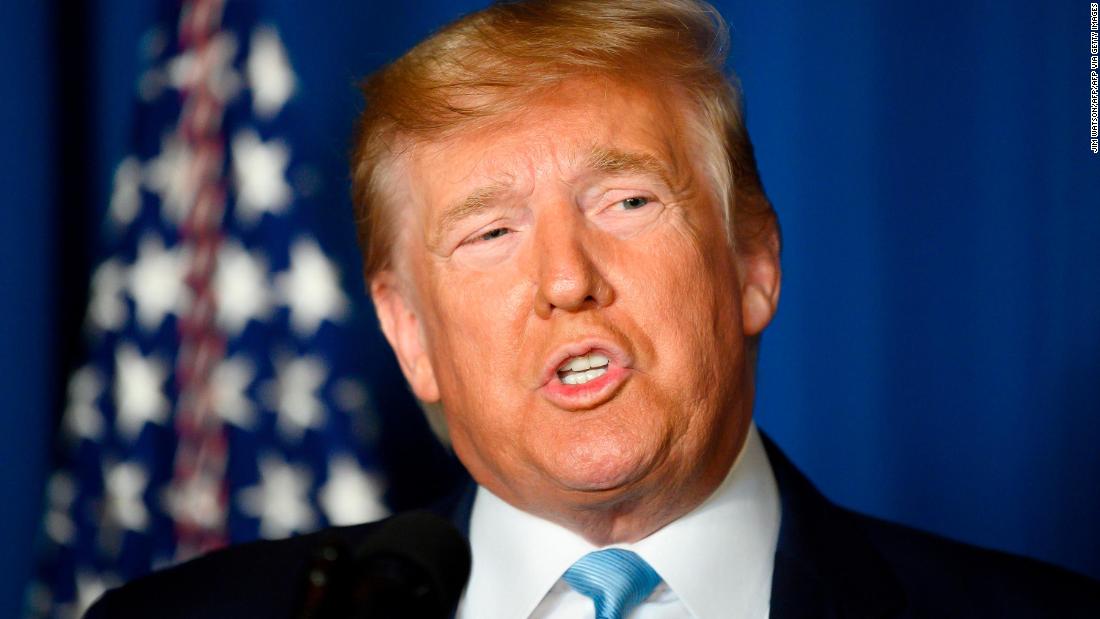 Former President Donald Trump repeated familiar lies about the 2020 election and insulted Senate Minority Leader Mitch McConnell Saturday when speaking to Republican National Committee donors gathered for the first time since Trump's defeat, a person in the room told CNN.

www.cnn.com
Yesterday, America's political mafia gathered at the Four Seasons (the correct one this time) and Mar-a-Lago to plot their next moves against us. Here are the low lights:
Trump went through an extensive recounting of debunked claims the election was stolen from him, including detailed complaints about individual states, and insisted the results were rigged, the person in the room said.
Yadda yadda yadda. I wonder if at this point people actually buy this or they just listen politely to the large fool in the large suit.
In addition to insulting the Republican Senate leader -- which received huge applause -- the former President was highly critical of Dr. Anthony Fauci and once again took aim at former Vice President Mike Pence, whom he said had failed him in certifying the Electoral College results, according to the same person in the room.
Fauci at this point couldn't care less what this idjit thinks of him, but it'll be interesting to see how it shakes out between McConnell/Pence and the Trump zombies. If the two sides end up going against each other in 2022 I don't particularly see that as an advantage. It's sort of like asking someone if they'd rather have their hands cut off or their eyes gouged out.
He also, according to the person close to him, went hard against President Joe Biden.

"With an agenda this unpopular, it is no wonder that Joe Biden is the first new president in modern times not to address a joint session of Congress within his first few weeks," Trump would say, according to prepared remarks.
Uh, yeah. Ignore the fact that Biden is 14 points more popular than you were at this point in your term. Reinforce it by drawing a correlation with something totally unrelated.
"Saturday's speech will be welcomed words to the Republican donors visiting Mar-a-Lago to hear directly from President Trump," said Jason Miller, a senior adviser to Trump, said ahead of the remarks. "Palm Beach is the new political power center, and President Trump is the Republican Party's best messenger."
Nice PR. Let's hope it's just as true as the rest of Trump's PR.
Most of the donors attending the retreat were both staunch Trump backers -- one was spotted on Friday walking out to the Four Seasons pool deck donning a blue "Make America Great Again" ballcap -- and faithful Republicans looking to build the party back.
Because nothing says "we're not the elite" like wandering around the pool at the Four Seasons.
The potential candidates include three of Florida's top elected officials: Gov.

Ron DeSantis

and Sens. Marco Rubio and Rick Scott. South Dakota Gov.

Kristi Noem

and Arkansas Sen. Tom Cotton, both of whom may also run for president, spoke at the retreat too.

Former Secretary of State Mike Pompeo, who has been making moves that suggest a White House run, was scheduled to appear but did not...
The special guest list for the closed-press retreat, obtained by CNN, shows a slate of speakers firmly in Trump's camp of the Republican Party, including House Minority Leader Kevin McCarthy, Sens. Lindsey Graham of South Carolina and Ron Johnson of Wisconsin, and former Trump White House aide Kellyanne Conway.
Also there to gladhand with donors were former acting Homeland Security Secretary Chad Wolf and two rivals for the GOP nomination for US Senate in Ohio -- Jane Timken and Josh Mandel, both of whom have been touting their pro-Trump credentials.
God, what a rogue's gallery.
Meetings like this prove Antifa is not a threat, because if they were, they'd pull a January 6th on this kind of gathering.