Elite Member
Vaccinated
Site Donor
Posts

2,784
Reaction score

4,598
As always, objects are sorted by orifice, working south:
Ear​
COFFEE GROUNDS
RUBBER BANDS
SEVERAL HAIR BANDS
"PATIENT'S SIBLINGS PUT A PIECE OF PAPER IN PATIENT'S RIGHT EAR TRYING TO SHOW HIM A MAGIC TRICK"
LOLLIPOP
TOY SWORD
"TAKES SHOWER WITH EARPLUGS IN EARS IN ATTEMPT TO PREVENT WATER FROM GOING IN & NOW EARPLUG IS STUCK IN LEFT EAR"
BOBBY PIN
HAIRPIN
HAIR TRIMMER ATTACHMENT
"FOUND A BEAD AND PLACED IT IN HIS EAR SO HE WOULDN'T LOSE IT"
TOY DINOSAUR
TWEEZERS
FIBERGLASS
"CAR WAS REAR-ENDED AND HE HIT HIS HEAD ON THE BACK OF THE FRONT SEAT, C/O HEADACHES SINCE, ALSO PUT A PIECE OF PAPER IN HIS RIGHT EAR 1 MONTH AGO"
TOOTH
COMB TOOTH
DOG TOOTH
"WAS SLEEPING WHEN HER 4 YO CHILD BROKE WOODEN TIP OF A PAINT BRUSH AND PUT IT IN HER EAR"
PEN CAP
MARKER TIP
NAIL
"WAS EXPERIENCING PAIN IN EAR SO ROLLED UP PIECES OF PAPER TO PUT INSIDE IT. CHANGED THEM OUT A FEW TIMES WHEN THE LAST ONE BECAME STUCK IN EAR"
PEARL
PIECE OF WICKER CLOTHES HAMPER
"PUT A CRAYON IN EACH EAR IN SCHOOL. CRAYON REMOVED FROM RIGHT EAR BUT NOT FROM LEFT"
NECKLACE
BRACELET
RECEIPT
CLAY
"HAD EARBUDS IN HIS EARS UNDER HIS SNOWMOBILE HELMET HIT A WATER BAR AND HIS HELMET PUSHED HIS EAR BUDS DEEP INTO HIS EAR"
PLASTIC MAGIC WAND
CANDLE WAX
BLUE SLIME
"PLACED BBS IN EAR BUDS AND FORGOT THERE WERE IN THERE. STUCK THE EAR BUDS ON AND NOW HAS 2 BBS LODGED IN EAR"
SODA CAN TAB
PLASTIC SPOON
"FELT LIKE SOMETHING THERE. BURNING SENSATION, FLUSHED THE EAR AND A WORM FLUSHED OUT"
AIRSOFT PELLET, PIECE OF PURPLE CRAYON, SMALL ROCK (ALL SAME PATIENT)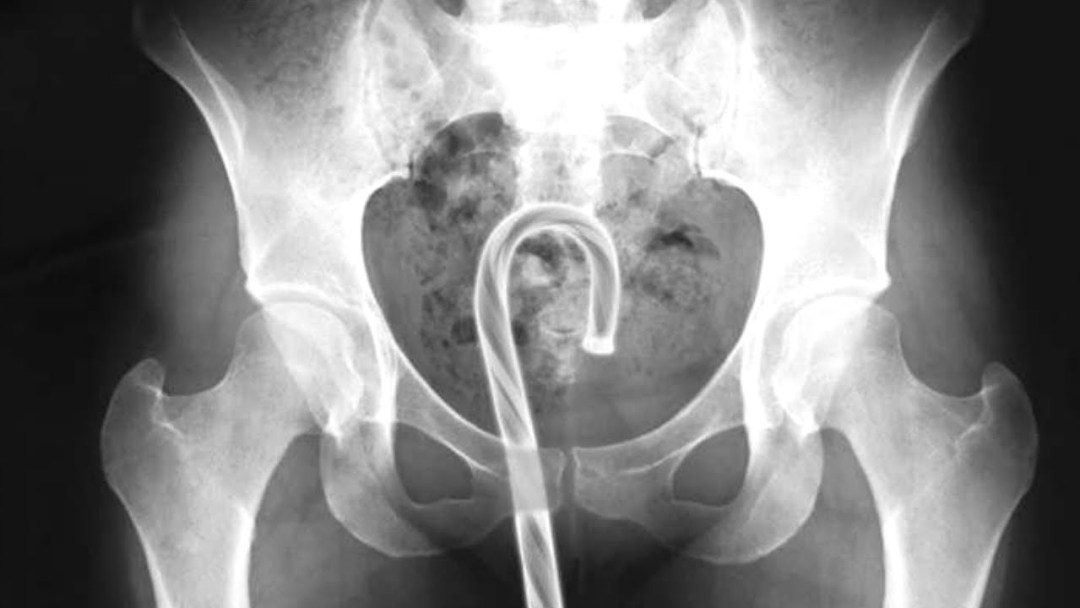 All reports are taken from the U.S. Consumer Product Safety Commission's database of emergency room visits, all descriptions are verbatim, and hey don't put that in there, you might lose it.

defector.com