Whatwerewe talk'n about?
Vaccinated
Site Donor
Posts

4,405
Reaction score

4,390
Location
My theory is that it will make elements of the GOP look bad, the leader of the GOP, Despicable Donny, and we all know the GOP can't tolerate that. According to Mitch McConnell there are many prosecutions going on based on individuals who stormed the Capitol, but what they want to avoid if possible is examining and highlighting events leading up to the insurrection. Yes, use that word, it was a half assed insurrection. And what about Congressmen/women taking insurrectionists on reconnaissance tours of the Capitol the day before?
Maybe behind a pay wall, use reader mode:
Tucket Carlson seems to be referring to himself:
Tucker Carlson slammed the idea of forming a 9/11-style commission to investigate the January 6th Capitol insurrection.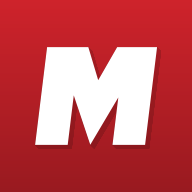 www.mediaite.com