Whatwerewe talk'n about?
Vaccinated
Site Donor
Posts

4,559
Reaction score

4,533
Location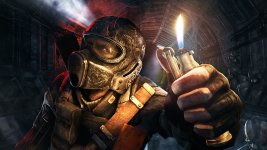 ​
Does a Post Apocalyptic lifestyle seem appealing to you , especially with a hot wife?
She does not show up until the second game. Check out the Metro Francise starting with
Metro 2033,
living the high life in the tunnels of the Moscow Metro after the world has been cinderized.
Metro Exodu
s (2019)- A funny thing happened, I got tired of perpetual darkness of Metro 2033 Redux in the post apocalyptic tunnels of Moscow, so I turned away from it and picked up Metro Exodus and what a breath of fresh air (with the occasional gas mask
). Your character discovers that the world has not been destroyed, yes it is post apocalyptic, so there is that, but you can live on the surface, Oh Joy!!
Just avoid the monsters, mutants, and demons.
As a comparison with Fallout 4 one of my all time favorite post apocalyptic games, it's not as ambitious, technically it is open world for the zone you are currently in , but it's quest structural is very lineal. But this does not prevent you from exploring the entire zone looking for supplies and gear upgrades while you and your team explore look for the promised land.
It is is good, and although heavily scripted as far as what you should do next, I'm enjoying it greatly.
.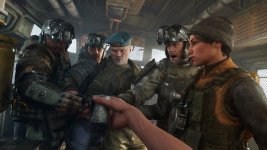 Anna, she's the Commander's daughter and your wife, questions?
​