Whatwerewe talk'n about?
Vaccinated
Site Donor
Posts

4,238
Reaction score

4,219
Location
No worries QAnon the new religion is going to "fix" everything for you orange Kool-aid affictionatos.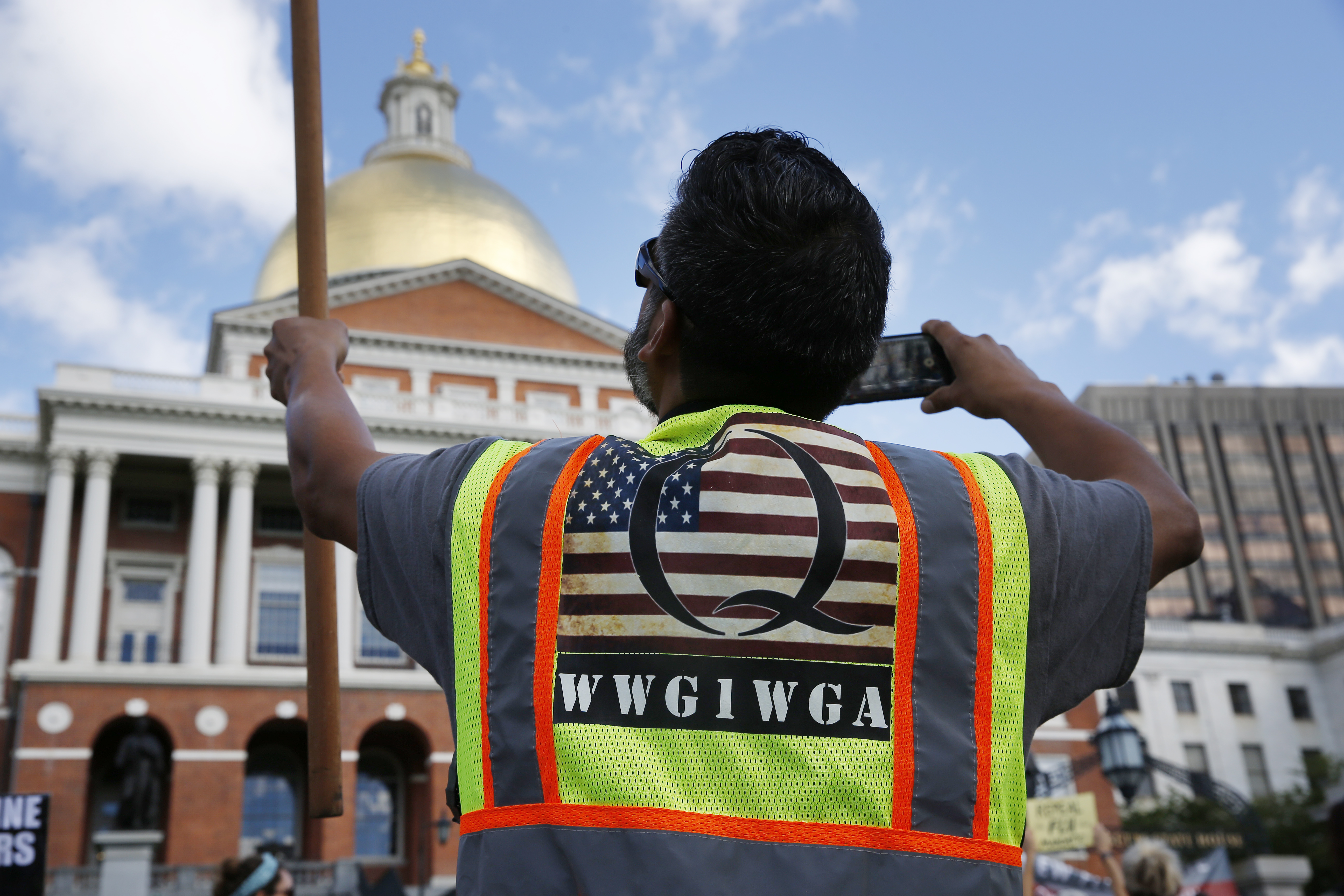 A known QAnon grifter has amassed an army of loyal followers on Twitch in her scheme of "retaliation."
www.vice.com
A known grifter and QAnon supporter who claims she can time-travel has amassed an army of thousands of loyal followers to carry out a plot to oust elected officials across the country and replace them with QAnon believers—and she's using game-streaming platform Twitch to do it.

Terpsichore Maras-Lindeman has spent the last four months building an intricate network of groups in all 50 states, urging followers to dig up information about elected officials and cough up hundreds of dollars to take part in her scheme.
Maras-Lindeman has promised her followers that the plot will bring about "retaliation" for what she believes was a stolen election last November, and ultimately see the return of former president Donald Trump to the White House.

All the while, Maras-Lindeman, who streams under the name Tore Says, has grown her subscriber base massively, raking in tens of thousands of dollars since the beginning of the year. She even managed to convince her supporters to cough up over $87,400 in a crowdfunding campaign, which she used to buy a new Tesla.
Maras-Lindeman is part of a growing ecosystem of grifters and hucksters who are leveraging the widespread belief that Trump's election loss was somehow orchestrated by shadowy figures and companies tied to the Democrats. This so-called "Big Lie" has taken hold within the mainstream Republican Party, and fringe figures like Maras-Lindeman have succeeded in carving out a niche that's proving to be highly lucrative.
When President Joe Biden was inaugurated on January 20, QAnon supporters were distraught—after all, they were promised that would never happen.
Building the army on Twitch​
For some it was the final straw, but others, who had spent years devoted to the conspiracy movement, needed something to latch onto—and Maras-Lindeman provided that.
A week after Biden's inauguration, Maras-Lindeman outlined an audacious plan to oust sitting lawmakers across the country and replace them with Q believers who were tired of having elections stolen from them.