Whatwerewe talk'n about?
Vaccinated
Site Donor
Posts

4,212
Reaction score

4,202
Location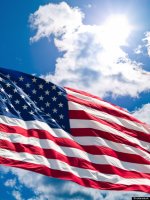 ​
Four years ago, the question was asked:
Just how bad can he be?
The Answer:
The God Awful WORST Incompetence and Poison, a National Embarrassment, turning MAGA into a sick, xenophobic, homophobic, misogynist joke from someone who spewed hate, division, and the unique brand of Donny's Best Ever Snake Oil,
guaranteed to curdled your heart and soul,
and send you on a trip into your own self absorbed fantasy world where your base nature strangles the goodness in your heart.
And four years later, a majority of Americans decided that enough is enough. The victory is sweet! Approval for removing this Malignancy in January is a GO, HURRAH!
But look at the numbers. 70 Million people voted for the
more
of the malignancy. WHY?
People, unless Congressional Republicans have a come to Jesus Moment, the struggle is not over. Half the country wanted the tumor. Democrats/Liberals have a mountain of work before them. If Mitch McConnell is still the Senate Majority leader, he will do all he can to disrupt any Democratic Agenda.
And then you have to ask, how can half of the Nation, working class citizens, embrace the Republican Agenda, going as far as tolerating deceit, misdirection, and a wide variety falsehoods, because they see something the Republicans offer. Is it religion, homophobia, abortion, do they think they will be better financially under Republican rule, or both? This is the question, and it is what the Democrats will have 2 years to figure out before the next Mid term election.
For myself there is no question, Moderate/Left is the path forward, and Right/Conservative is the past. Conservatism has always been about
holding on to what I have.
Many of you know I'm a firm believer of WE>ME, a corner stone of liberalism.
What do you think?
Last edited: